5 Tips for Creating an Appealing Store Atmosphere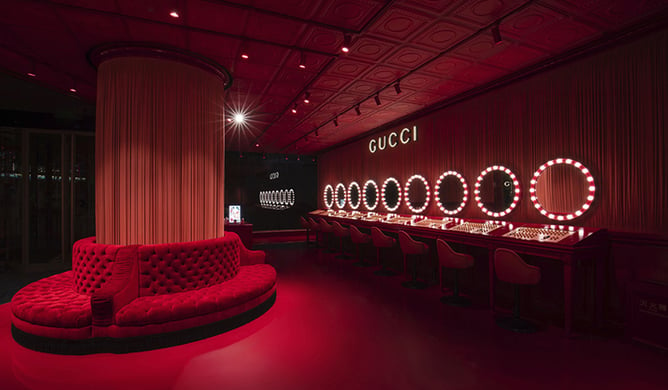 5 Tips for Creating an Appealing Store Atmosphere
According to Science Direct, everything from a store's condition to the information rate to the layout plays a role in customer satisfaction. However, the atmosphere in your retail store should perform on a more subconscious level, allowing your products to take center stage without disrupting the customer's experience.
But what can contribute to retail atmospherics? Well, it can include anything from the colors you paint on the walls, to the flooring you install, to the dimness of the lighting. And as stated, it can even include the condition and clutter of the store, whether intentional or not.
To better satisfy the customer, here are five tips for creating an appealing store atmosphere.
Keep a Clean and Organized Store
One way to instantly turn off customers is to leave a store in disarray. Merchandise should be orderly and organized in their proper locations. Clutter should be kept to a minimum (unless, of course, you manage an antique store and that's the vibe and character you want to give off).
Hire a maintenance crew or have staff perform routine tasks of dusting and sweeping the floors. Keeping a clean house, so to speak, makes customers aware that products are both being taken care of and that inventory is moving. This goes double for keeping public restrooms sanitary.
Use Mood Lighting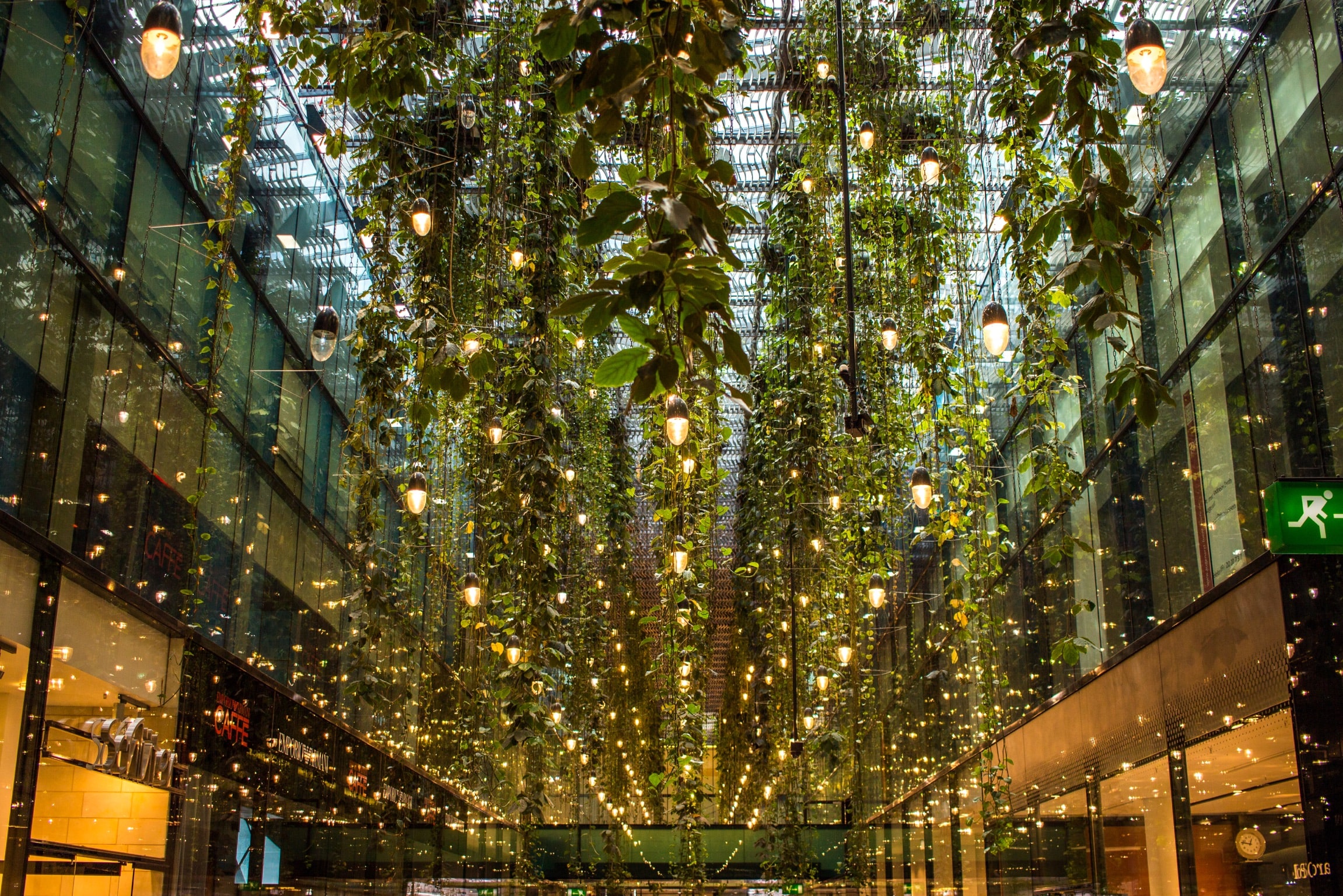 According to CBMC Lighting Solutions, who designs and installs lighting for Saks Fifth Avenue, a little mood lighting goes a long way–right down to the color temperature of the bulbs.
A warmer, yellow incandescent lighting can be inviting and comforting. It can offer a more nostalgic feel. Whereas a cooler, blue-hued lighting can give off a modern vibe, making customers feel alert. Additionally, tighter store floorplans can feel larger with cooler lighting.
In the same vein, the installed fixtures and hardware also play an important role. Minimal and contemporary track lighting comes across much more differently than a chandelier adorned in dripping crystals.
Use Color Psychology
It's not simply a pretty color palette. Color psychology has been researched and confirmed for quite some time now. And it's no surprise this plays a major role in creating store atmospheres. They encourage customers to buy or even become hungry. The color blue evokes trust and loyalty and increases customer return rate by 15 percent.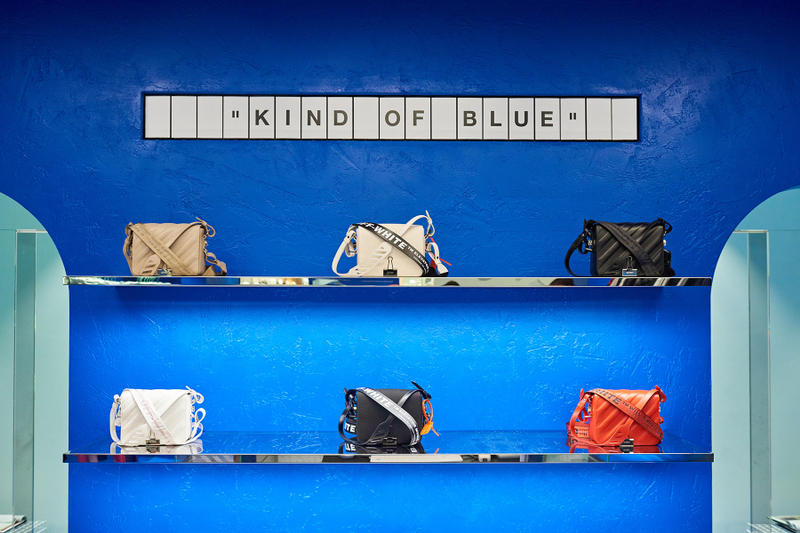 Hypebeast - Off White in Seoul
Dark, moody colors may not work in a store that sells baby cribs and toys. But it works perfectly for a store that sells men's apparel and fashion. This can also include the hue of your flooring, not just the wall colors. Darker floors lend a more masculine, rustic and moodier vibe, whereas a lighter floor color gives a cleaner, cheerful look.
Again, one is not better over the other. It depends on your clientele. Retailers can accomplish any number of patterns and designs, too, with a vast array of flooring types available on the market.
But there's more to flooring than wood. Today, retailers have the option of luxury vinyl planks and tiles made to resemble hardwoods, and even have linen-like and concrete textures. Many luxury vinyl tiles are appropriate for light commercial settings and even include bright-colored tiles.
Use All Five Senses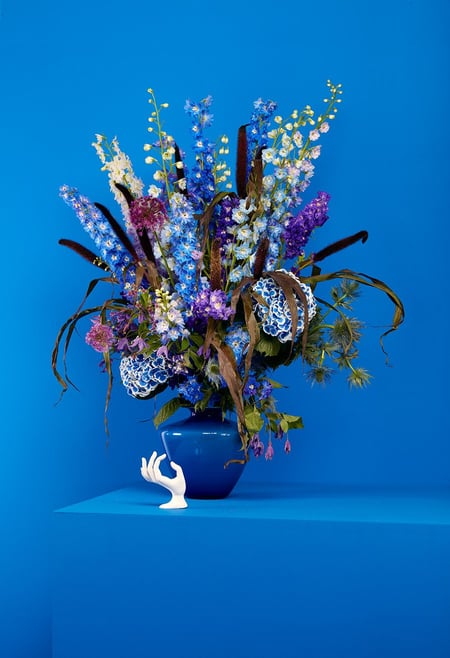 It's not just about a visually-striking store. The pop of color and hue of the lighting may invoke our sense of sight, but don't ignore the other senses. For retailers, it's important to rely on each of the five senses, including smell, hearing, taste and touch.
Take Anthropologie, for example. Before the doors open, staff burn incense, wafting an inviting aroma throughout the store. Retailers can also engage customers through the music they stream.
For a brick and mortar store, the touch sensory is especially important. According to Forbes, there are several advantages to be had with the tactile experience. Psychologically, there is the "endowment effect," where customers are more prone to purchase an item they have touched. Combine this with the fact that online shoppers lack that instant gratification of easily touching a product, which gives retail shops an advantage over eCommerce retailers.
At the end of the day, a multi-sensory atmosphere is ideal. The trick is to be subtle and incorporate it in small steps. After all, you don't want customers to be overpowered or offended by smells or the volume of music and have to leave. The point is to keep them there.
Remember Your Target Audience
With all of these tips in mind, it's important to also remember your target clientele and attract the right shoppers. For instance, you would not expect to attract Baby Boomers to a store that played Indie music. And you could not convince Millennials into a department store that features designer brands in its window display.
If you're a business owner opening a store, remember that your customers will not only appreciate how a space feels but will even make a purchase based on how it makes them feel as well.
If you aim to attract new customers to your store, it's important to consider how it looks from their perspective. Creating an ambiance in your store lends to the overall experience. It can invite your customers inside and even change their mood to become more engaged shoppers, happily spending more.
Make Your Store Appealing with Retail Atmospherics
Retail atmospherics go a long way in providing the ultimate customer experience. And this rings true especially in a world where eCommerce shops exist, vying for customers' attention in the comfort of their own home.
When customers do find themselves passing by your brick and mortar store, creating an appealing store atmosphere could be the ticket you need to draw them inside and create a potential loyal customer.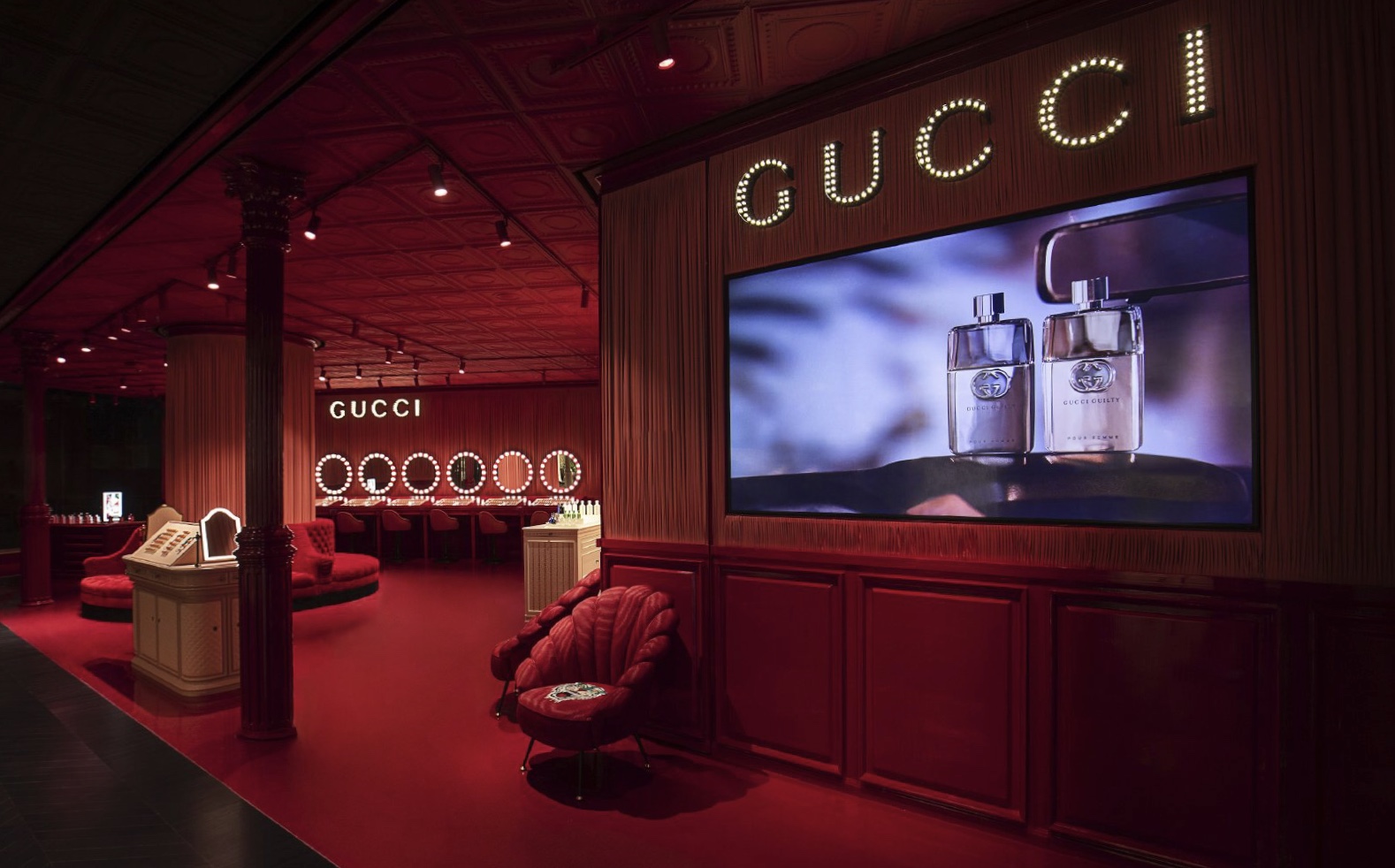 Author Bio
Ford Hudson is a Marketing Manager at Twenty & Oak. Every flooring product on Twenty & Oak has been hand-selected for its outstanding performance, beautiful craftsmanship, durability, and environmental sustainability. Ford is passionate about the environment and thoughtful interior design. That's why his work for Twenty & Oak is so important to him. A Charleston, SC native and avid Gamecocks fan he loves spending time within nature and cheering his team on.
Never miss out on latest news in the retail industry on Facebook, LinkedIn or Instagram.
MORE ARTICLES BY THIS AUTHOR