Visual Merchandising: 10 Insights on How To Merchandise Your Store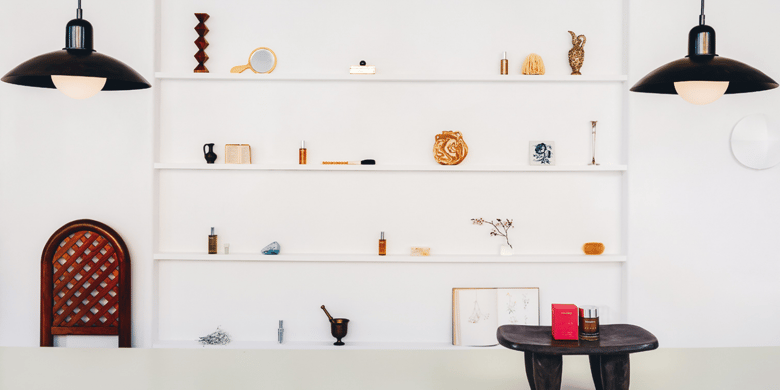 Visual Merchandising: 10 Insights on How To Merchandise Your Store
The success of your store will depend on how and if potential customers feel welcomed to shop or simply see what is offered. When visual merchandising is done correctly, it will bring customers to your store, lead them to the right products, and entice them to buy. With an excellent in-store experience, customers are more likely to come back in the future.
What is Visual Merchandising?
The best place to start is defining visual merchandising and distinguishing it from ordinary merchandising. The word 'visual' points at the need to appeal to the eyes. As such, visual merchandising means arranging, presenting, and displaying your products in a way that they are appealing to the eyes of potential customers. Such an arrangement encourages them to pick, try, and eventually buy.
Visual merchandising is meant to draw the attention of potential buyers. The aim is to get them to buy because they love the presentation, which, you might have guessed, goes beyond a pretty display. Here are 10 insights that will make your visual merchandising effective.
Change displays often
A display will only be attractive for so long, until new trends or seasons come along, and the excitement fades. Change a few features of your display every month or often enough to capture the attention of frequent shoppers. You may change the architecture, the items on display, or even the positioning. It gives the space a feeling of newness such that returning customers will still pay attention.
Present what the customers want not what they need
Customers come to the store to buy specific items. If you display those items, you will be wasting space. The trick is to display what customers need but would choose to postpone purchase or buy other brands. Displaying the item compels them to buy instead of waiting for a later date.
Think beyond the price
The reason for displaying merchandise at a store should go beyond the price, and marketers will confirm that. Consider the use of a specific product as well as the complementary role the item plays in different environments or situations. Your goal should be to get the buyer to pick an additional item or one item over another, price notwithstanding.
The front of your store works best
The best position to display your merchandise is at the front. It captures the attention of more visitors since they must pass there. Consider the journey a shopper makes while at your store. The shopper will pick an item on the front shelves without necessarily going far into the store, so no matter where they go in the store, they have to pass by the front. Items placed at the front of the store therefore get more exposure and more opportunities to be purchased.
Add an outrageous item -it works
Do not make your display obvious. If a shopper is not interested in the item, he will skip it. Capture the attention of shoppers by adding a unique or outrageous item. Once the item captures attention, it will ignite dialogue about itself. The shopper will inquire more from the staff, helping you to sell more.
In an exclusive with WWD, Loewe's Jonathan Anderson says stores must offer 'Unique Discoveries'. Check out the new Loewe boutique on Rue Saint-Honore in Paris: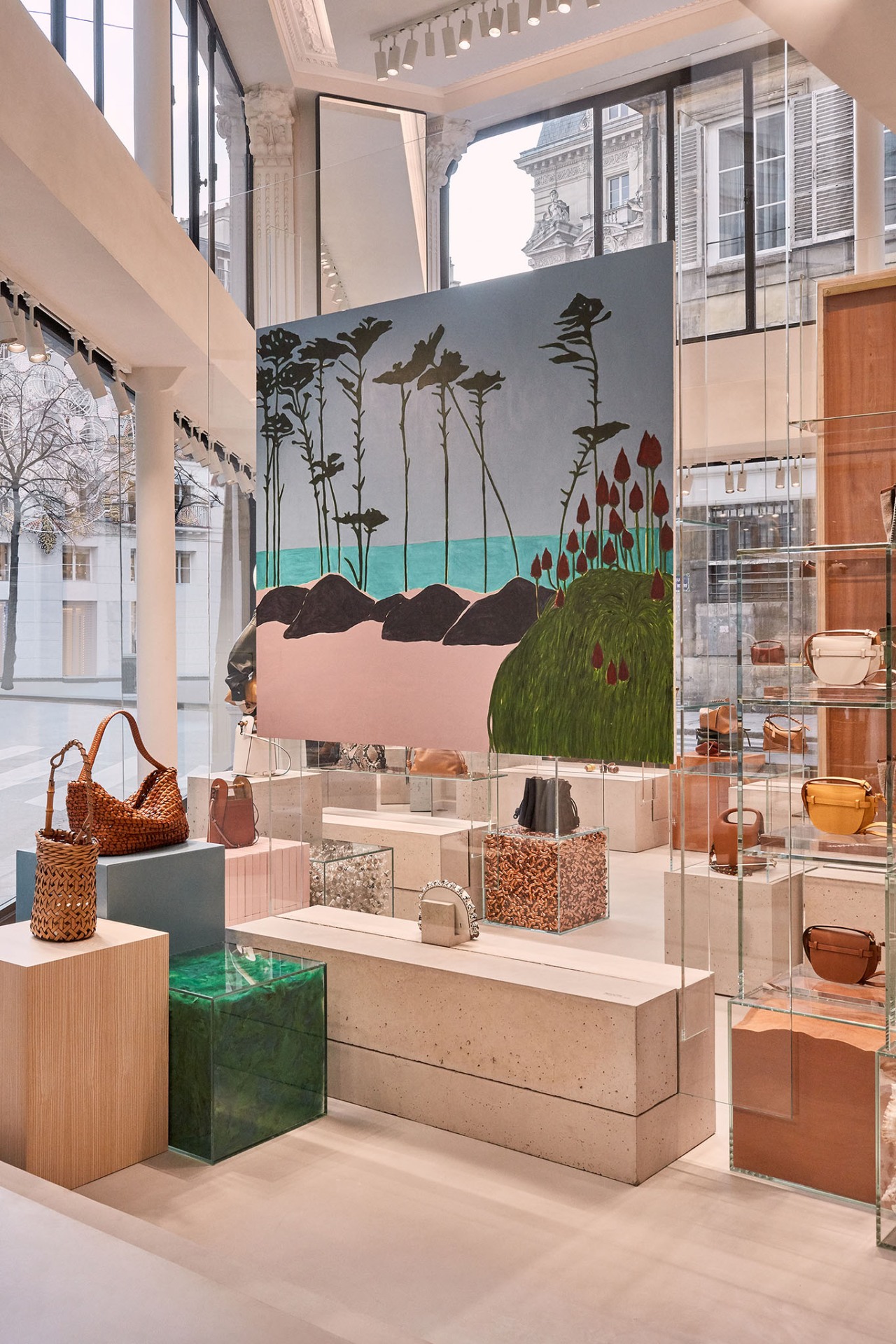 Image: WWD
Lighting enhances visuals
Bright light will always capture attention. Lighting also enhances the features of an item on sale. Adjust your lighting so that you can pay attention to the merchandise on display. Even an ordinary item will appear different under light.
A compelling signage will add more value
Capture the attention of passing customers by providing instructions. A display, for example, could be advertising a new product, reduced prices, clearance, and such aspects of selling. Explain the purpose of the display and provide instructions on what they can do. For instance, indicate whether they should pick an item, pay for it, or get one free of charge. Such signage initiates actions because there are clear directions.
Rotate the display
Instead of creating new displays every time a fresh product arrives, consider moving the entire display around the sales floor. It is an easy solution and will create a new texture for the entire floor.
Track sales and adjust
How effective is the display in meeting your sales volumes? Are people buying or making inquiries at the display? Adjust the display to make it easier for visitors to understand or be attracted to will increase your chances of selling.
Engage more than one sense
Displays are more about the eyes. However, music could capture the attention of more people. You may also consider adding flags and a rotating display table. Engaging more senses helps to capture attention and initiate interest.
Visual merchandising preys on the senses of visitors walking by your store. You must capture their attention and at the same time target to sell. Include a staff member or clear signage that directs buyers on what to do once they have picked an item from the display area. The salesperson then helps the customer complete their purchase.
Header Image: Monastery Studio San Francisco
About Anna Johnson
Anna is a freelance writer at Thesisgeek.com. She is passionate about entrepreneurship, especially helping students to start businesses while still in college. She also shares her experience as a freelancer from college.
Never miss out on latest news in the retail industry on Facebook, LinkedIn or Instagram.