Year of the Ox: retail opportunities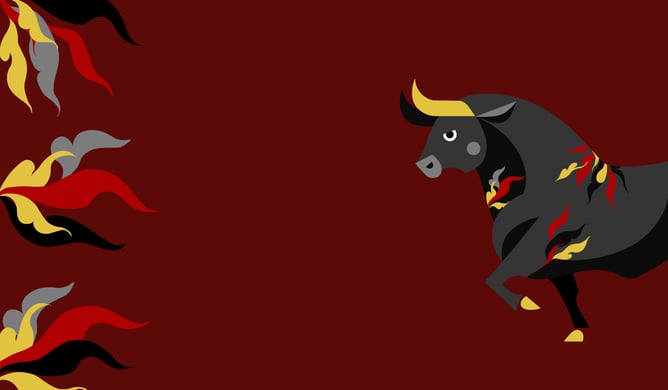 Year of the Ox: retail opportunities
Xin nian kuai le! Happy Lunar New Year!

On February 12, 2021 we will officially enter into a new Lunar year. This marks the start of Chinese New Year, where we will step into the Year of the Ox. The OX, one of 12 zodiac signs that appear in Chinese culture, represents diligence, strength, and resilience.
So, as per some of the Chinese New year traditions expect to see a greater demand for ox-related merchandise, all red everywhere as red symbolizes happiness, luck, wealth and prosperity in Chinese culture and Hong bao, or red packets. These are tokens of good fortune and blessing and are, traditionally, given out by hand during the CNY period. This year, the digital red packets or e-hong baos are booming in Asia thanks to WeChat and Alipay allowing for a touchless continuation of the tradition.
More than ever, consumers are shopping online while the countries across Asia Pacific prepare for a COVID-19 vaccine roll-out. According to Criteo's recent COVID-19 Impact on Marketing Survey, "one of the key effects of the pandemic is the acceleration of digitalisation, with 3 out of 10 marketers in APAC reporting rapid digital transformation of business processes within their organisations."
Retail trends on the rise
The year of the Ox is also associated with cultivation and earnestness, which is something the retail industry needs after the challenging year of 2020. Another tradition that plays a major role in the fashion and retail industry is wearing new clothes. This is considered an auspicious way to ring in the new year. Special sales and themed-collections from local brands and retailers launched in January, but you can also see international brands releasing limited capsules exclusive to Asia.
One trend that has been revived and gaining popularity with GenZ consumers is the Qipao and Hanfu. This outfit was once banned in China and it now drives a desire to reconnect with traditional roots. The historical dramas also have brought these outfits into the mainstream and on the radar of the Chinese youth.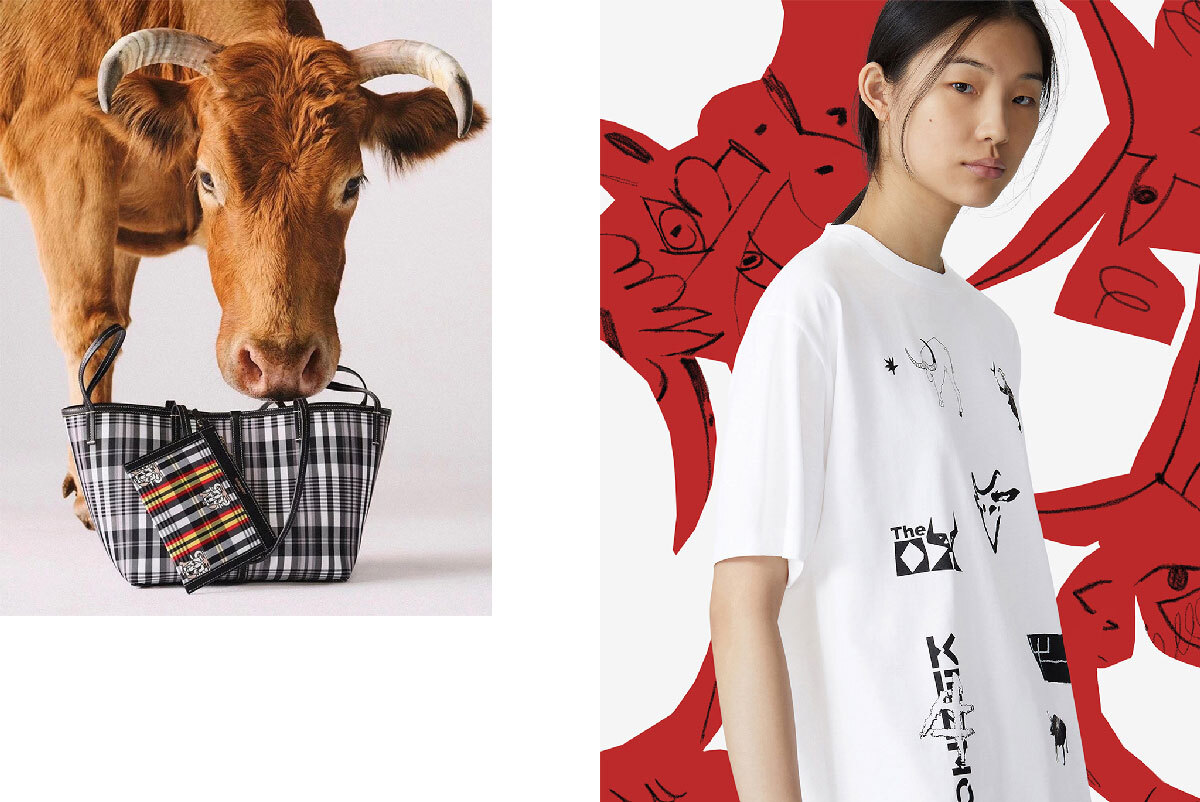 Fendi, Burberry and Kenzo
Zodiac themes products
Zodiac-themed products are another trend on the rise in brands such as Hugo Boss, Diesel, Burberry, Tory Burch and Coach. As Asia's increasing importance on the fashion industry market, ox-themed limited edition capsules are not the only thing to look out for. Sneaker releases are also planned for the Chinese New Year period like the 'CNY' SB Dunk from Nike, a special CNY color palette for the Jordan 1 Low from the Jordan brand, and Adidas adding a special color scheme for its Ultra Boost range. A bovine-themed collaboration from Vans can also be seen with their Japanese retailer, BILLYS.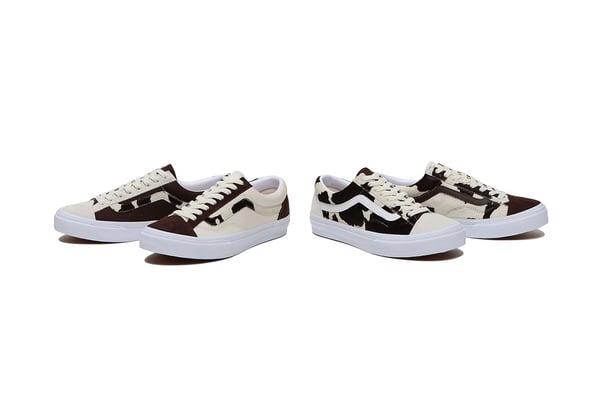 Smartphone games
Luxury e-tailer Mytheresa is taking it even a step further with its game 'Mytheresa Style Flight' feature dedicated to the Chinese market. The game allows players to virtually travel and pack a dream suitcase, virtually dress their custom avatars using a curated edit of garments from luxury brands, and fly to fabulous destinations like the Maldives or Paris. Once arrived, the players can take a snap of their avatars in their custom outfits and share them in their WeChat moments. At the end of the game, the users receive a discount code which can be applied on real-life garments. Pretty nifty right?! Even better, all products seen in the game are shoppable on Mytheresa and are directly linked to the website. The game was released on Chinese messaging app WeChat on January 29th.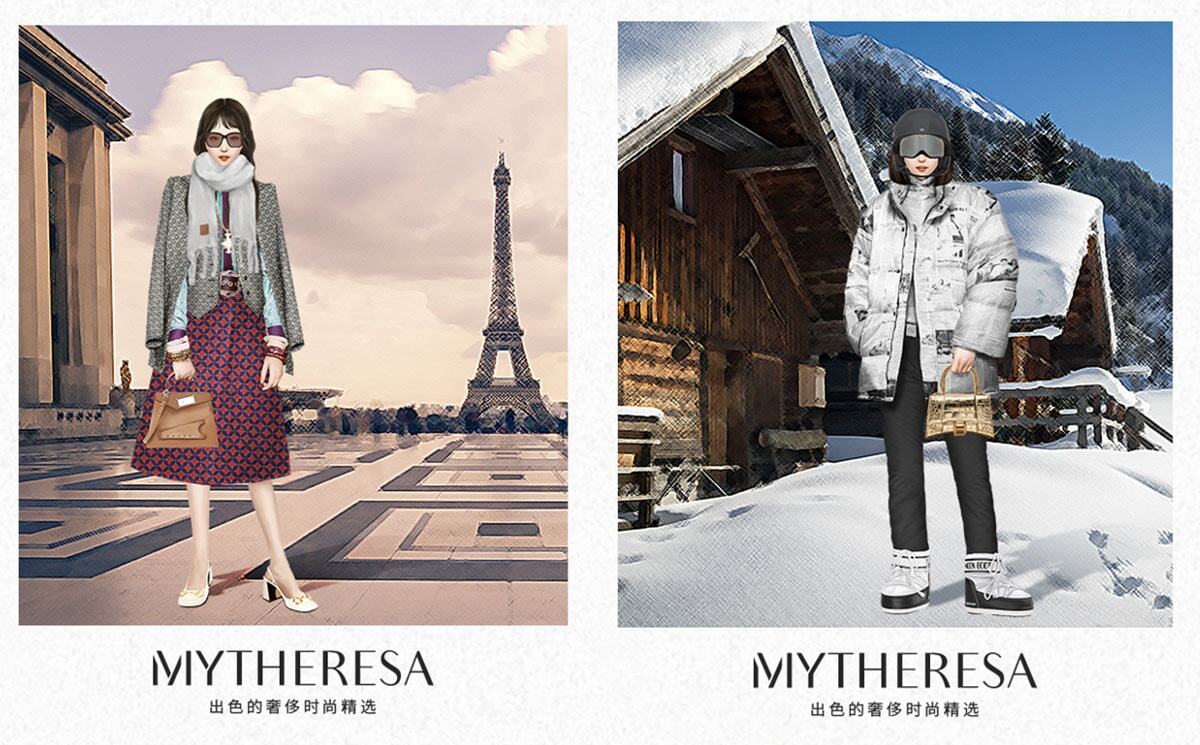 Since the pandemic has forced store closures, many brands had to reinvent the way they connect and interact with shoppers. A marketing strategy that was rising in the region turned out to be most effective if it focused on boosting the online shopping experiences. More specifically, a live streaming shopping experience is now one of the "must-have" tools in the CNY campaign roll-outs.
Following the Singles' Day success using this experiential method, live streaming has even been assigned a new term called 'shoppertainment' due to the format drawing from the entertainment industry of having a host present the products and viewer interacting and shopping via live chat.
All in all, even if fashion consumption is rapidly recovering in Asia compared to other regions, we are far from the pre-Covid numbers. The main focus should be on getting the right merchandise to capture the market, but also to connect with consumers authentically by being culturally aware.
Never miss out on latest news in the retail industry on Facebook, LinkedIn or Instagram.
MORE ARTICLES BY THIS AUTHOR