What Is Cross Merchandising in Retail – 7 Effective Strategies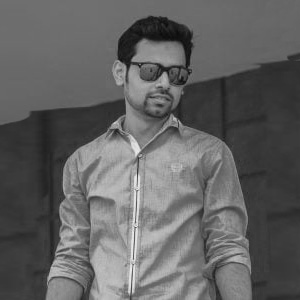 In today's fast-paced business environment, retailers are putting their best efforts into providing a great customer experience to boost sales and earn more revenue. Cross merchandising is one of the best marketing practices that many retailers are using to provide their customers with multiple options and to generate more revenue for the store. It is a low cost marketing tactic that works best for the retail industry by helping marketers add more value to their business and drive sales.
Cross merchandising, if used intelligently, makes the shopping experience more enjoyable by showing customers different purchase ideas. Displaying products from different categories will encourage customers to add more products to their cart and make complementary purchases.
According to Muneeb Qadar Siddiqui, when it comes to adopting a cross merchandising marketing strategy, it is important for retail business owners to carefully plan which products to display. Keeping your target customers' preferences, demographics, and seasonal trends in mind will make it easier to choose the right products for cross merchandising.
If you are wondering how to make the most out of cross merchandising and increase the average order value, here are some of the best cross merchandising strategies to follow for maximizing more sales.
Let's check them out.
Using Complementary Products
Using complementary products is one of the most effective cross merchandising strategies that help marketers maximize sales for their retail stores. It is a proven tactic that generates positive results in different industries and drives impulse buys. For instance, placing mobile cases next to mobile phones, or displaying ketchup next to hamburger buns.
Complementary product placement makes it easier for customers to find items they might need without wasting time searching the whole store. Many retail businesses use smaller, and less expensive add-on items for secondary product placement. While some use large complementary items adjacent to similar products to maximize the chances of sales of both products.
Using complementary items is a proven strategy that encourages impulse purchases. You should also try this cross-merchandising strategy for your retail store to make the overall shopping experience easier and more convenient.
Theme-based Products
When it comes to selecting products for cross merchandising, using theme-based products is the key to make product selection easier. Whether it's a birthday, Halloween, Christmas, Valentine's Day or any other occasion, thematic displays bring together products from different categories and provide a complete package to the customers. The goal of thematic merchandising is to feature all the theme-specific items from a variety of categories instead of looking for products in separate sections.
Contrasting Products
It is a great cross merchandising strategy to display contrasting products or items that are typically not related to each other. Retail store owners can make the most out of this marketing strategy and make customers think and convince them to buy the products on display.
You can use a marketing strategy to promote seasonal items such as holiday decorations or anything special that you want to sell. Sometimes, using an unexpected product arrangement will help you maximize sales. All you need is to carefully research the buying patterns and interests of your target customers and you will think of better and more workable contrasting product ideas for your retail store.
Substitute Products
Offering alternate solutions to your customers is another great cross merchandising strategy that can drive the desired result. Displaying substitute products next to traditional items can provide customers with better solutions. It saves shoppers time by providing options and encourages customers to try something new. Many retail businesses use this cross-merchandising tactic to promote the expensive version of the same product.
Best Selling Products
Displaying your best-selling products in your retail store is a proven tactic that retail and e-commerce business owners use to draw customers' attention. Showcasing unrelated products along with the bestselling products can make customers purchase the surrounding products that will ultimately draw customers' attention and boost sales of the unrelated products.
Promote New Products
Online marketers strive to promote new products in different locations of a website to gain shoppers' attention. You can introduce new products by showcasing these items next to relevant or best selling products. Remember, the goal of your retail store is to sell more products and boost sales. You can fulfill this goal by drawing the attention of customers to newly launched products.
Highlight Not-So-Popular Products
For many marketers, promoting underperforming products is a challenging task. With the help of cross merchandising, retail store owners can highlight their not-so-popular products on the website to provide maximum visibility. By making some tweaks to your retail website layout and changing the position of products that are not selling will help you attract more shoppers.
A web design company Dubai can help marketers to identify what their customers need, and help improve the overall look of the online store. With the help of the design team, you can add better images, videos and color options to improve the overall look of your retail store.
Final Words
It is a powerful marketing strategy that informs customers about different product options and reminds them of additional items they need. Not only does it enhance the shopping experience, but cross merchandising also saves customers precious time. Whether you want to advertise new products, attract more and new customers, and build a base of loyal customers, cross merchandising is the best retail marketing strategy that can help you achieve your sales goals.
About Muneeb Qadar
Muneeb Qadar works for Branex as a senior digital marketing manager. He understands how websites can be marketed for getting genuine and positive fractions from the visitors. His skills and deep knowledge about different fields of businesses can pave the way for a great future for businessmen and entrepreneurs. Furthermore, he is also an accomplished web designer & mobile app developer and, over the years, has developed exceptional apps related to various industries and products.
For any assistance, you can connect with him, and he will respond back to you at his earliest.
Never miss out on latest news in the retail industry on Facebook, LinkedIn or Instagram.