Sook – revolutionising the pop-up retail offer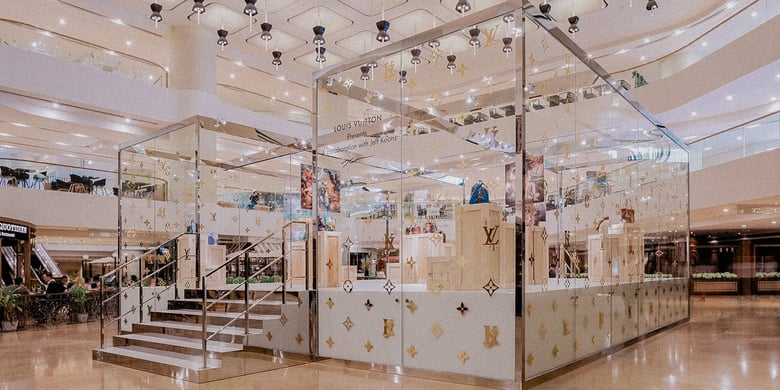 Sook – revolutionising the pop-up retail offer
With the pandemic causing the closure of many physical stores, proactive brands and retailers pivoted in many ways. One of the growth areas was Pop Up stores. This model of temporary physical stores has been established for years, where brands can rent a store for a week, or a month.
Coupled with the recent surge in Direct To Consumer selling, we have seen rapid growth in temporary retail. Many online and start up brands view Pop Up stores as a great way to try out physical retail, with reduced financial investment and risk.
In May 2019, Sook was launched. This start up business offers a new approach to temporary retail, in fact, they do not overtly target retail, instead they provide the ultimate flexible space that appeals to charities, exercise businesses, government agencies and a wide range of other businesses that can leverage a physical space.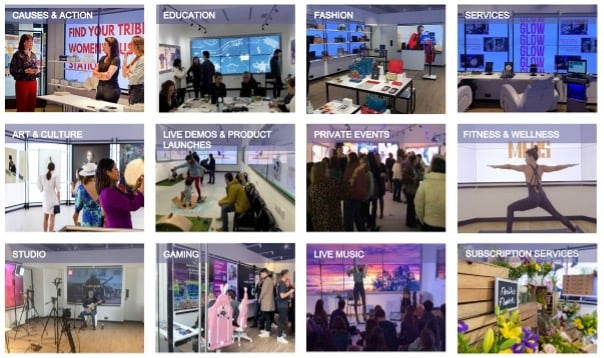 This approach reflects the flexibility of their offer. Rather than renting their space by the week or month, customers can book by the hour. This allows clients to use the space when their customers are most like to visit.
As a result, they recommend that retailers book weekends, rather than Tuesdays, to maximise footfall and sales. They have had yoga teachers book between 7.30 and 9am, to capture office workers on their way to the office.
Location is key for retail, and Sook understands this. Their first space opened in Cambridge, and has evolved to provide an invaluable community service, used regularly by community focused businesses and activities.
After this, a store was opened on South Molton Street, just off Oxford Street in London. Just last month, a second store on this street has been opened. In addition, sites have opened on Oxford Street itself, in the impressive new St James Quarter in Edinburgh and at the Livat shopping mall in Hammersmith, London.
Each space provides a blank canvas for clients to use. Plain white walls combine with a row of large video screens around three walls. This is supplemented with a range of shelving that can fix to the walls and freestanding tables and rails. All of the equipment is included in the hourly rate, providing clients with a kit of parts that can be adapted to their requirements.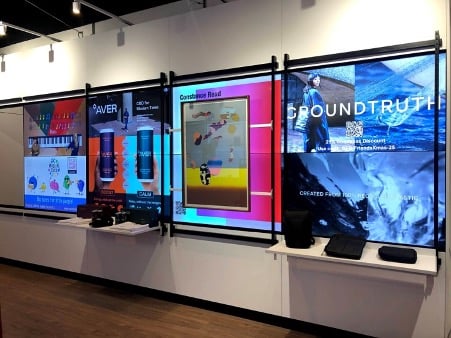 Sook offers a comprehensive support service, helping brands create a physical offering. Many international brands have been able to book a Sook location, send products, and upload content to the screens, while remaining sat at their desks.
Each location offers a set of analytics for customers, to help them understand the footfall into the store, behaviour inside and connect with sales to analyse purchasing activity as well.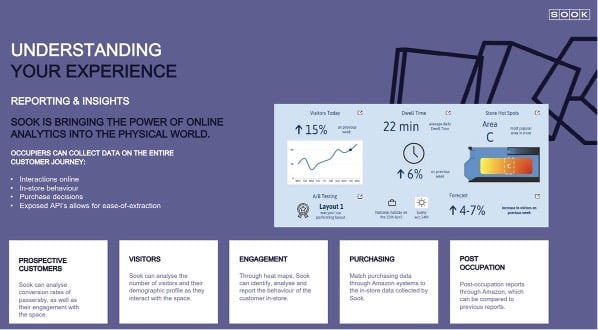 The success of the concept has resulted in conversations with operators in Poland, Japan and other countries to extend the Sook experience to other countries. Just this week, CEO John Hoyle has announced partnerships with Majid Al Futtaim in Dubai and ALDAR in Abu Dhabi to trial the Sook concept in the Middle East.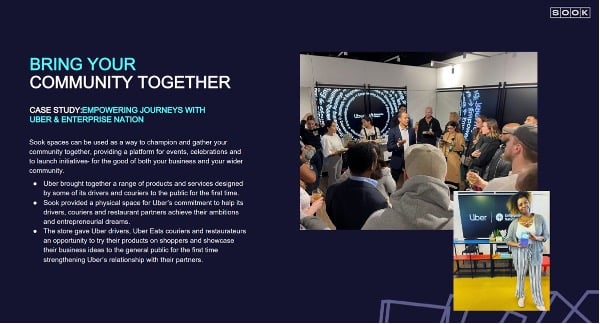 The future looks promising for Sook, having just confirmed £1million of bookings since they launched. Their offer has ironically been emphasised by the pandemic, for a number of reasons:
1. The pandemic has helped people appreciate the social aspects and benefits of meeting face to face.
2. The disruption to physical retail, with closures and losses has resulted in brands looking at new ways of engaging with shoppers.
3. The growth of Direct To Consumer means Sook is ideally placed to provide cost effective physical retail trials and tests for smaller brands.
4. Established companies can use Sook to launch new products and services, host promotional events and test the market in a selected way.
5. Many businesses appreciate the opportunity to use the space when audiences are most available, offering a unique, targeted offer.
Header Image callisonrtkl
About Ian Scott
With over 20 years of experience within the Retail and POP sectors, Ian can provide a fresh perspective, always with the viewpoint of your shopper and customer in mind. By combining a global understanding of retail, combined with developing innovation and measurement of ROI, he can help you gain clarity on your retail strategy and help deliver actionable and measurable solutions.
Never miss out on latest news in the retail industry on Facebook, LinkedIn or Instagram.