2021: the new dawn of retail
2021: the new dawn of retail
It's no secret that retail worldwide has gone through a dramatic transition over the last year... With most countries still facing challenges, who will continue to thrive?
For the countries that have somewhat 'bounced back', there is no doubt physical retail is not dead thanks to shoppers returning to stores eager to get back to some sense of normality and human connection. However all these changes beg the question of who will stand the test of time? With many big brands making considerable changes to how they deliver CX - and boosting their online game - it will be interesting to keep watch on who will continue to make the grade, and what brands will lose their share of the pie.
I spoke to 4 very different key players in retail. All from different corners of the globe and with varying experiences spanning from both physical and online retailing. A common thread emerged from our discussions - that of communication, connection, values and the importance of story telling - being at the heart of how brands can truly engage with their consumers.
A time to think: to re-evaluate, to re-imagine, and to re-define
Alex Wells-Greco, Creative Visual Director at one of the world's most iconic leading luxury stores, Harrods, gave some incredible insight into the inner workings of their strategic thinking. "Lockdown gave us time to think. To re-evaluate, to re-imagine, and to re-define. We know what Luxury retail is today but what might it mean tomorrow?
Whether Harrods is open or closed it is about re-igniting a desire for our store and an invitation for customers to rediscover and explore our services, brands, and products. The World of Harrods".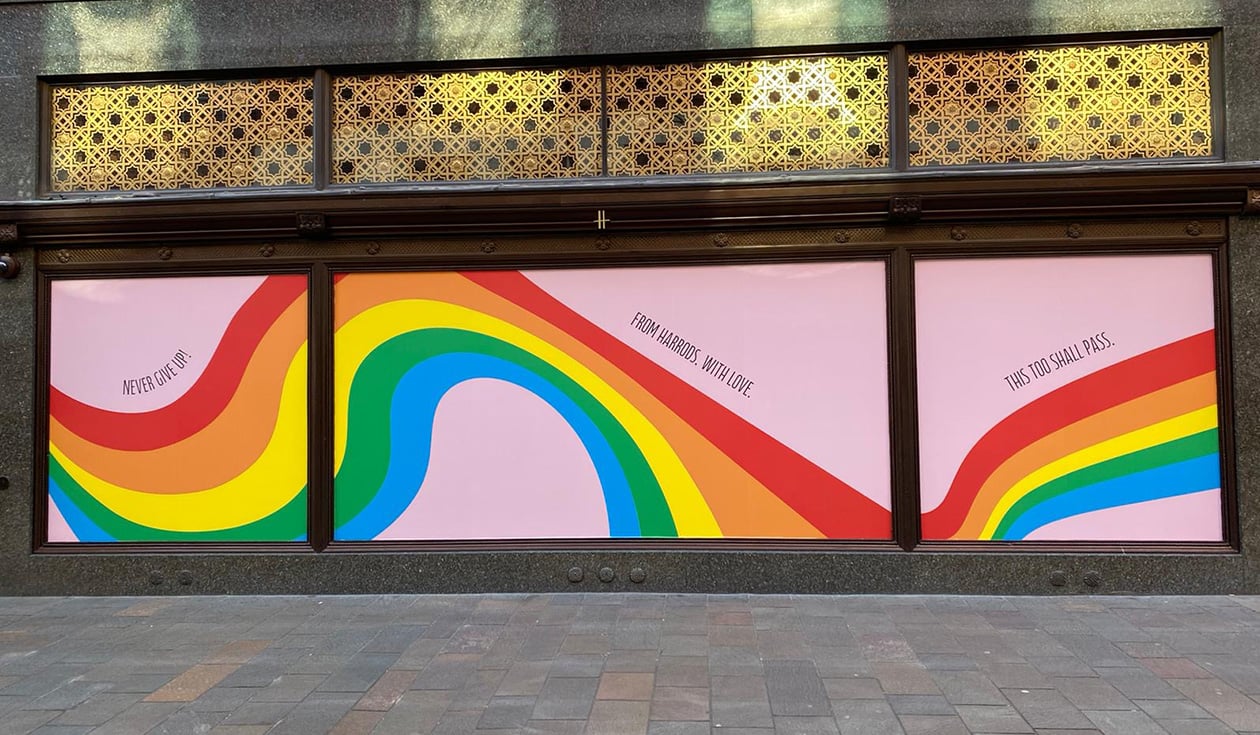 It was this thinking that led to the "One Door, a million paths, find yours" - a campaign that delivers fresh creative and content opportunities for both the physical and the 'phygital' customer through storytelling and retail theatre across all channels.
Harrods welcomed their customers back and worked hard over the lockdowns to deliver innovative creatives throughout the store, the windows and their media channels to embody this aesthetic. "One message for all to see and experience", says Alex.
"Our renovations have continued through lockdown and we have the most beautiful new halls and departments for our customers to enjoy. Technological advancements like augmented reality, virtual reality, 3D visualisation and 3D printing are increasingly applied in creative ways, enabling customers to experience Harrods when they cannot visit the store".
The store was also a front runner in embracing new technologies to enhance their storytelling capabilities by bringing the store's iconic parts to life thanks to the digital artist Timo Helgert.
"Across digital and social media platforms, Harrods has continued to bloom. The sun has continued to rise even when our doors were closed". Alex shares that "going forward, the strategy of bridging the gap between physical and digital worlds provides unique interactive experiences for our customers where these two worlds are blended into one. The possibility for experimentation is limited only by the imagination."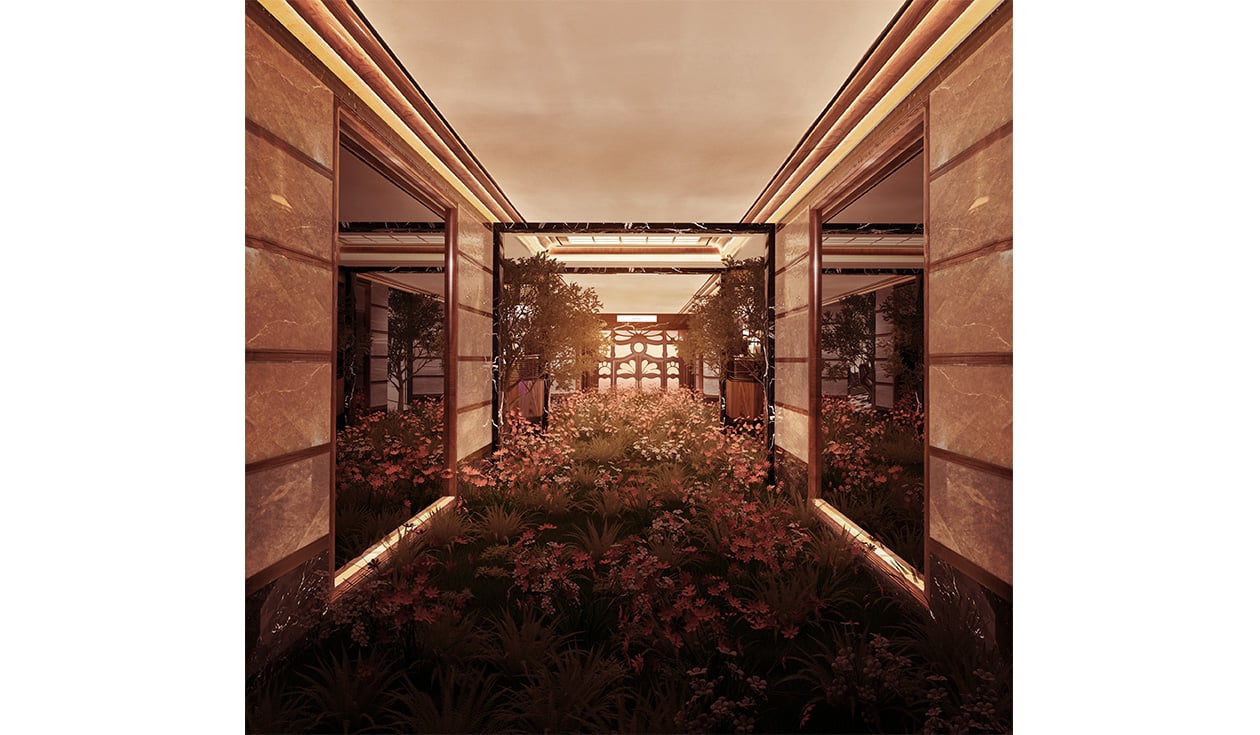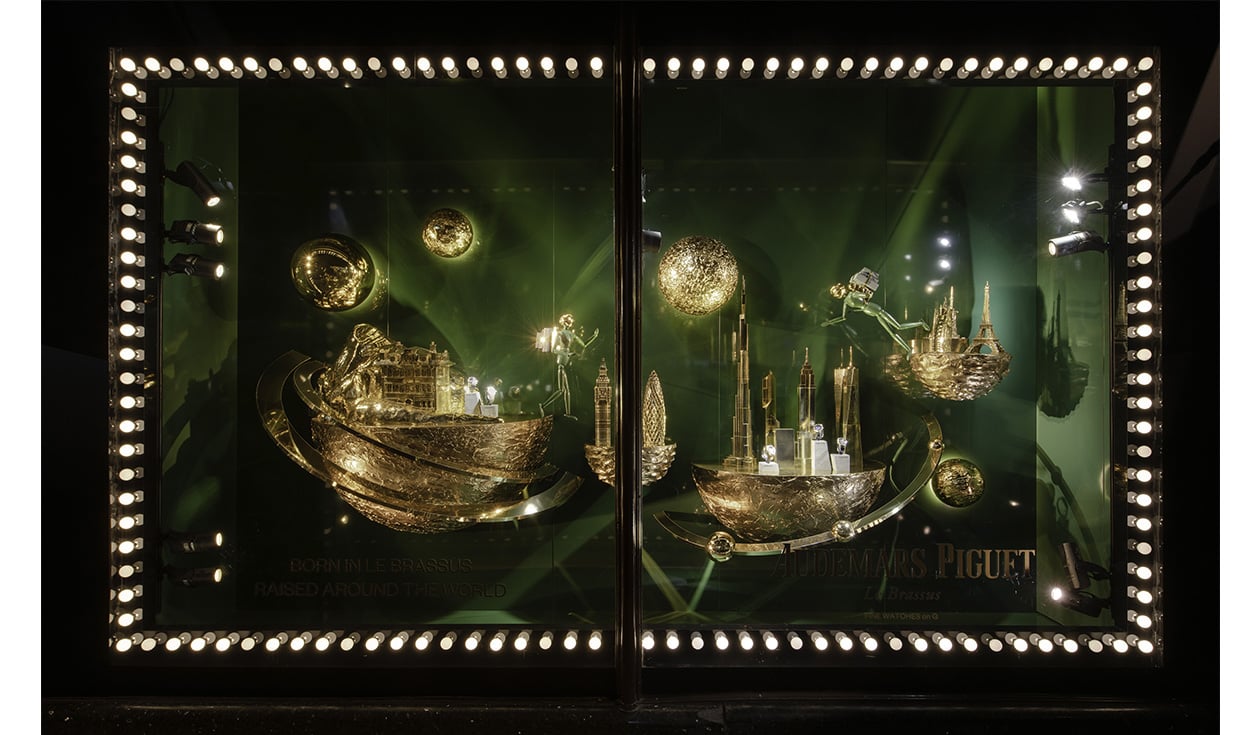 Photos (including the Cover): courtesy of Harrods
A seamless and consistent experience across all brand elements
Australian-based Sally Coates MBA, Retail Strategist and Customer Needs Specialist, highlighted some valid points around the "new customer experience" concept and what it actually means. Brand identity and communication are key. "Retail brands need to be really clear about what they stand for, and how they can genuinely connect with their audience. Brands need to be delivering to consumers a seamless and consistent experience across all elements of their brand. Communication and messaging need to be consistent".
Most importantly, Sally doesn't believe this requires brands to invest heavily.
"Once the brand knows exactly what they stand for, communicate that to your entire team. They are the mouthpiece of your brand, your advocates, your ambassadors. They need to be engaged, believe in what you stand for, and feel proud to be a part of that. Excite them, entice them, empower them. With your whole team on board, no matter to their position, you are already going in the right direction. You need to ensure that you understand why customers want to buy from your product and brand, and your communications with your team should focus on that".
Another important point Sally raises is that brand language needs to be consistent across different communication channels.
"Something as simple as checking how the product is represented online assures a realistic idea of the physical product. Does the description of the product online give the customer a sensory experience that makes them truly understand all the product features?"
Beauty retail brand Mecca stands out by having gotten it so right. Both Sally and I rejoice in what this brand is doing. From the opening of their exceptional flagship store in Sydney, Australia to their online experience, this brand offers a seamless experience.
Sally adds "Not only do they have highly engaged store staff, but they also have a team that truly loves the product and want to help you love it too. When you walk into any Mecca store you get wrapped up in the brand and quickly share their passion. The language used by teams is always on brand and consistent across stores".
Visually the store is a powerhouse of engagement. The visual merchandising has been carefully planned to fully immerse the consumer in every inch of the store. There is a dry styling hair services bar, a brow shaping bar, a Beauty Lab for interactive workshops, and the list goes on.
The online experience is no different. The ease of navigation on the website enables you to go on a journey. The product information is clear, informative, and concise. The ordering process is simple and allows consumers to make conscious decisions around delivery and packaging. Not to mention the inclusion of a sample beauty product surprise.
Explore the beauty-filled wonderland that is the Mecca Sydney Flagship store. Packed to the brim with the latest and greatest in beauty and next-level experiences. You can view flagship exclusive services here.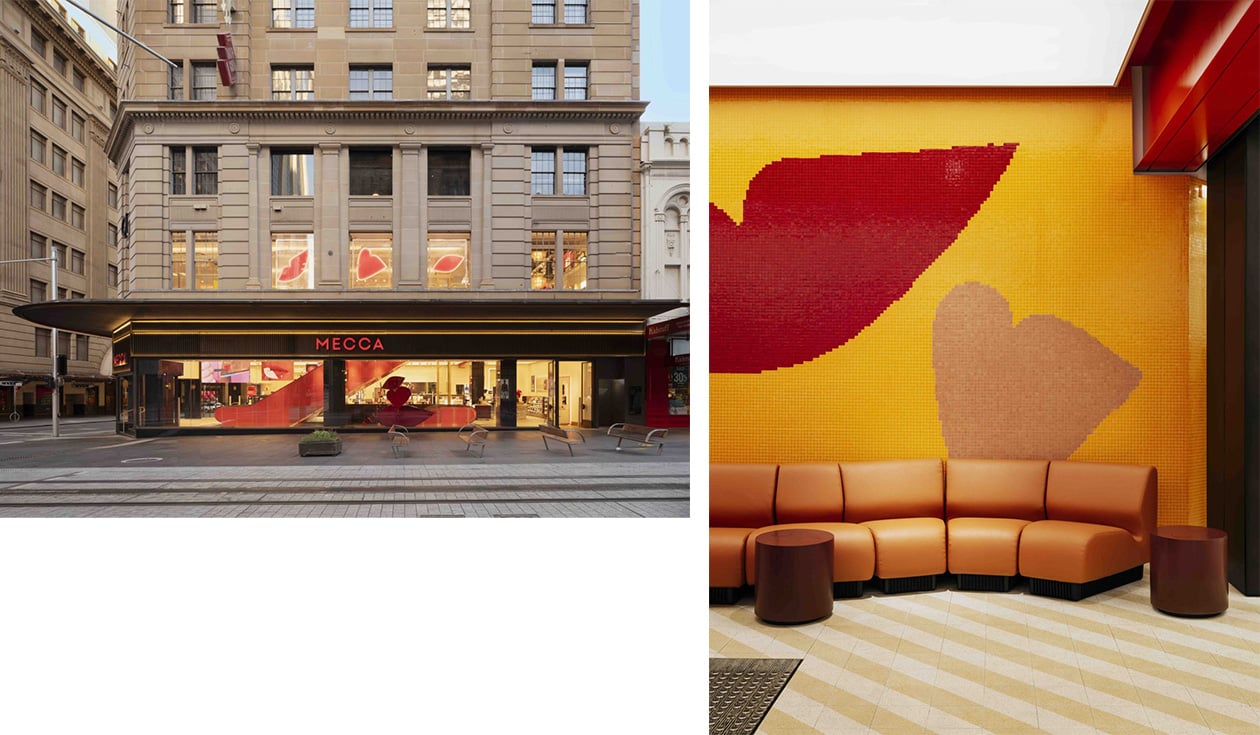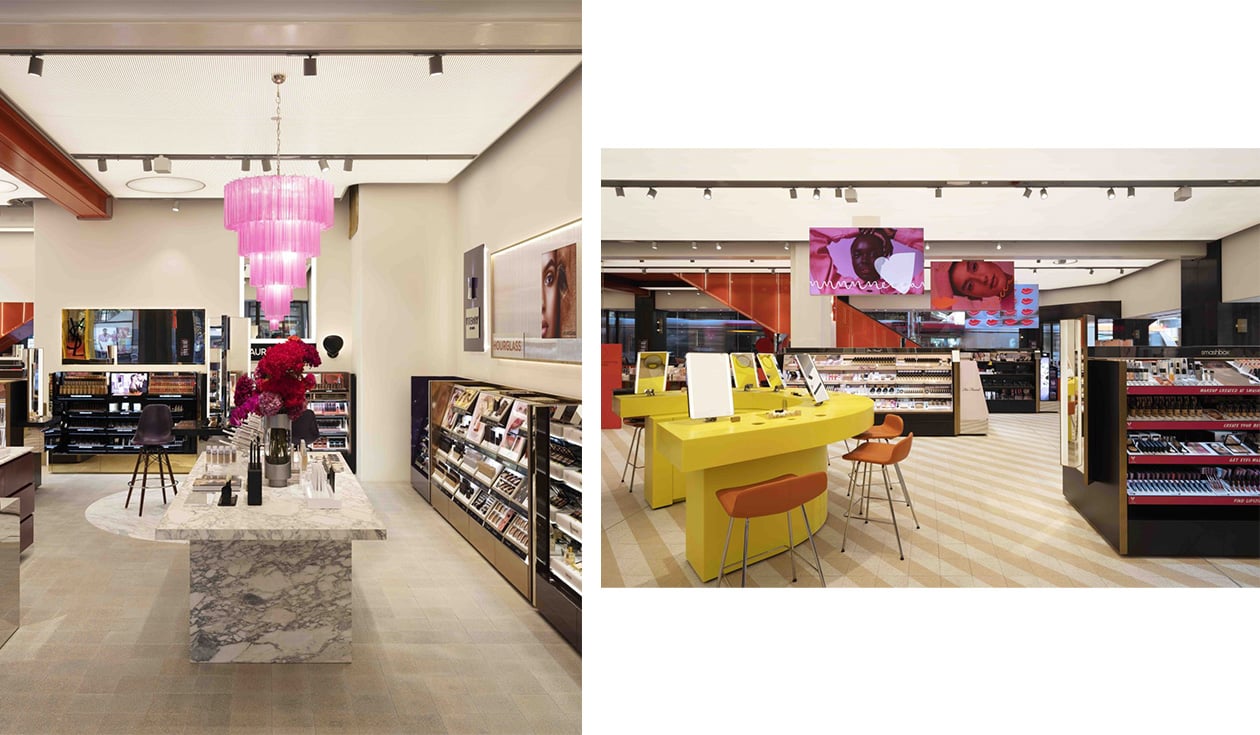 We've all been privy to the long discussions on keeping retail relevant. It's no time to be boring. It's time to embrace new ideas, get creative, back it up with excellent service, and keep things innovative and exciting.
Story telling is fast becoming the mantra of the new wave of retail. Many brands are redefining and focusing on what they stand for, and there's a positive return to the 'why'.
Speak directly to the heart of the consumer
Lee-Anne Carter, Global Brand Storyteller and Trend Forecaster at Creative Soul Agency gives similar advice to her clients. Lee-Anne believes smaller brands can integrate story and emotion into their experience throughout the value chain, without incurring huge costs.
She believes this is a vital step in the right direction and brands that want to survive need to set about creating desire again through engaging storytelling."If you speak to the consumer's mind you might get a transaction, if you speak to their heart you will get a relationship", she says.
From Lee-Anne's experience, and what she's seen already play out with successful branding across the globe, she suggests 3 key areas to emphasize on when enhancing physical retail CX:
Gaming and virtual technologies will speak to younger consumers, particularly in Asia. The human dimension will be programmed into digital storefronts and "sensitive technology"

- centered around human emotions, feelings, and behaviors

- building emotional tech into digital offerings to further the story. There is a need to create end-to-end digital experiences.
Shared experiences and similar values are key – consumers will remember what brands did during the pandemic, how they gave back to the community for example, and build brand loyalty this way.
Great in-store physical experiences: exclusivity, VIP treatment, and rich customer experience. Initiatives such as membership-only spaces/product/offerings have a huge impact with young shoppers who increasingly desire a sense of belonging.


From a story telling and brand value perspective, Alex Wells-Greco echoes again the need for really speaking to the heart of people and acknowledges how our collective consciousness changed because of the pandemic and subsequent lockdowns.
"Human thinking, priorities, and lifestyles have changed. We appreciate and value the simple things in life. Nature, color, repurposing and reinventing became the inspiration for many of us, and at Harrods we approached everything we created in lockdown with these values. It was the catalyst for our creative thinking for the rest of the year."
Harrods went on to showcase these values, sensibilities, and new appreciations in their digital creation of a Sunrise Over a New Day. This signaled a new beginning, brightness, color, flowers and nature. Simple, effective, constant, unchanging, eternal, familiar and safe.
Visual Merchandising: the powerful storytelling tool
Visual Merchandising is a powerful storytelling tool not to be overlooked, no matter the platform. It's a key stakeholder in presenting a brand's product convincingly. Visual merchandising can make or break consumer experience. From windows, to in-store or to online - how a brand's product is presented is key in attracting consumer's attention and ultimately in driving sales. A brand can tell a convincing story online, but how it translates in-store needs to be especially thought out for brands to keep consumers engaged and coming back for more. Visual merchandising requires key strategic targets and planning to be executed effectively.
One way to ensure VM remains relevant and speaks to consumers is by encouraging creative collaboration and strategic planning between Visual Merchandising teams and other business stakeholders - PR and marketing, digital content creators, and buying for example. VM should not be seen as just an 'end game'. Roll-outs need to be precise, happen quickly and effectively over multiple locations, as well as push for new and improved ways to deliver VM strategies to store. Brands need to embrace software systems designed for increased productivity and powerful VM practices if they want to stay ahead of the game.
Ian Scott, founder of UK-based Ian Scott Retail Consulting, is passionate about the subject of physical retail not being dead. Ian says it's important for us to remember that the pandemic created a unique, temporary situation for retail. The closing of physical stores resulted in massive growth online, but Ian believes we cannot use this growth as an indication of indefinite shopper behavior. Rather, we should view it as an inevitable result of the largest channel being denied to consumers.
"Online is still maturing and finding its place in retail. The pandemic has accelerated the natural growth of online, and driven other shoppers to this channel that may not have ever considered shopping there before. Some of the new-found converts to online shopping will be delighted and stay, but there will always be a return to the physical".
About the author: Samantha Theron is a leading Visual Merchandising Specialist and Creative Director
Follow IWD on Facebook, LinkedIn, and Instagram or subscribe to our newsletter.