What is a planogram in retail?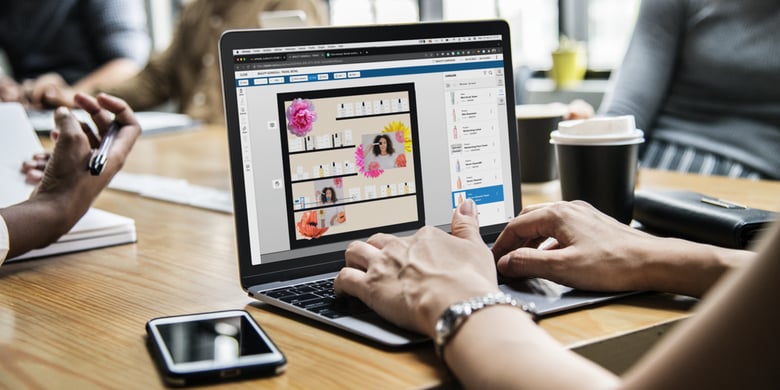 What is a planogram in retail?
Creating compelling, aesthetically pleasing store displays that shoppers can't resist is an art and a science. People are naturally drawn to displays that entice or intrigue them, and coming up with displays that do so brings together a store owner's design, color and visual storytelling sensibilities—the art of it. Behind the art, though, is science. There are countless studies and papers written about the relationship between product placement and profits. Studies about optimal traffic flow patterns inside retail stores abound. The psychology of signage is a discussion unto itself. Color theory has fascinated us forever. A planogram enables you to take all that data into consideration and map out your visual merchandising strategy in a way that makes sense for the retail space you have to work with.
What, might you ask, is a planogram? It's a succinct and highly detailed store map, plain and simple. Planograms are used to make any retail space as efficient as can be by visualizing where and how products are placed. Some provide a bird's-eye view from above, giving you insight into aisle configurations, standalone display opportunities, checkout locations, etc. Others home-in on specific shelves, fixtures, counters or display areas. Planograms are also useful for maintaining continuity between store locations, and for keeping a record of what's worked well and what hasn't. They are an invaluable part of a visual merchandiser's toolkit.
Companies such as IWD offer merchandising software that makes 2D and 3D planograms a snap, enabling brands to create a product inventory (scalable images/graphics of products) and store fixtures to then place in various store layout and display configurations. Some offer heatmaps, graphics and other analytics tools that provide even more insight into your choices so you can test possibilities and fix misfires fast.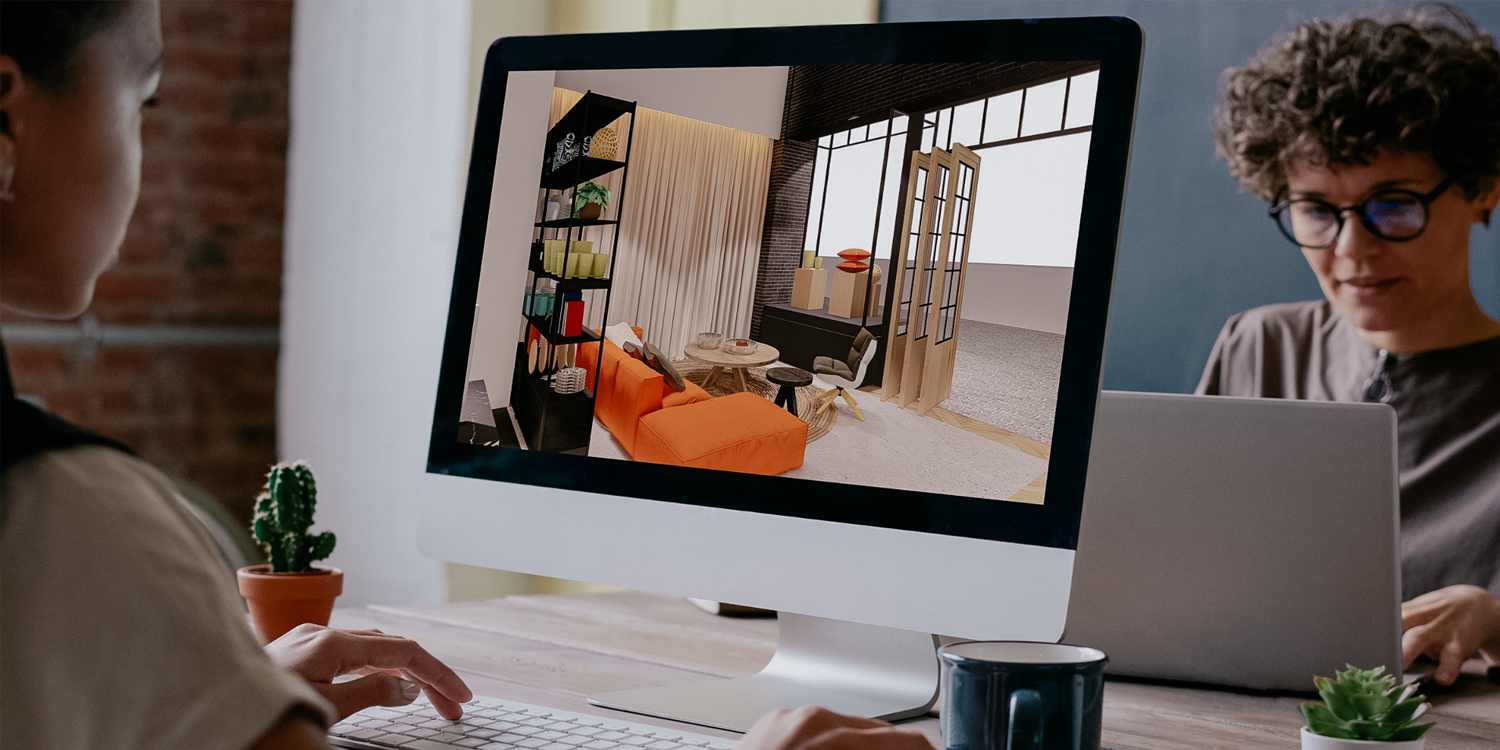 Image Visual Retailing
Working through product placement and store layout designs on a computer screen or piece of paper is a lot more efficient than physically placing products, tables, shelving and furniture from one spot to another to determine the best display strategy. For those with a minimalist retail aesthetic, planograms are an opportunity to see how open space affects a design to ensure that visually spare placement comes across as purposeful rather than gaunt and bereft of product. For those with a "more is more" mindset, the planogram can serve as a brake on overly crowded placements that encourage a seagull's "Mine! Mine! Mine!" frenzy as customers shop. Those who prefer grouping products by color can see which shapes, textures, dimensions, packaging, etc., lend themselves to that approach. No matter what aesthetic you like best, showcase your best-sellers and newest items with custom shelving or cases to revamp your retail space. Optimal store fixtures, non-product design elements (plants, for example), signage, shelving arrays, point of sale configurations and more all come into focus with a planogram.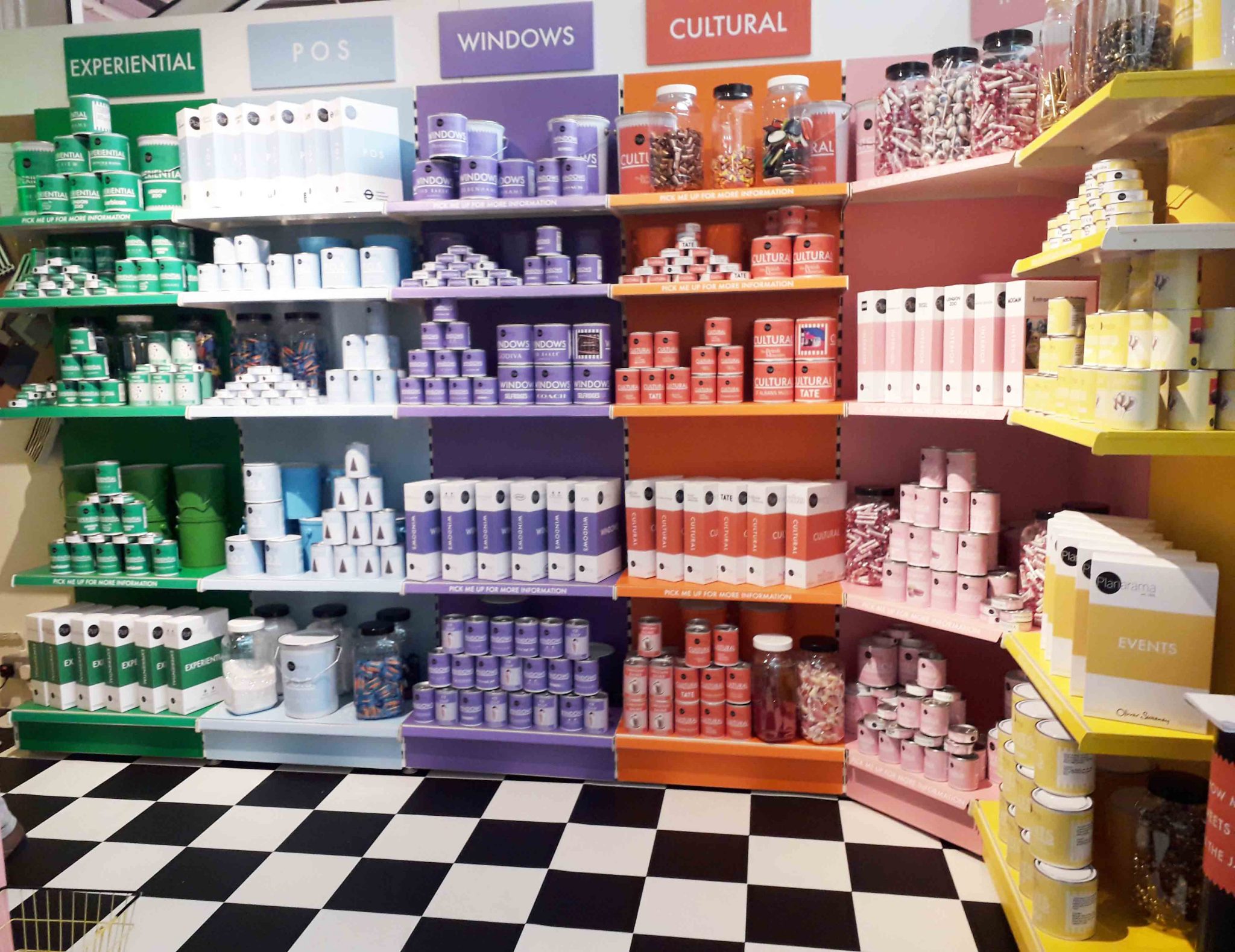 Image expd8
Planograms also help you balance gut feelings about aesthetics and hard-won customer knowledge with emotion-free analytics. Take product placement—some retailers consider this foundational visual merchandising element akin to real estate: it's all about location, location, location. What's at eye level? What draws people to the back of the store? What prompts an impulse buy at the register? While it's tempting to think in those terms (and you should, to a point), it also leaves a lot of shelf space and square footage at loose ends—there's only so much eye level and front-of-store space to be had.
For example, that eye-level space—generally considered the sweet spot for maximum sales—begs the question, "Who's eyes?". A trip down the cereal aisle at your local grocery store illustrates this point beautifully. Brands selling sugary sweet concoctions with cartoon character mascots fight for spots that little people can't help but notice (in other words, lower shelves at a child's eye level). The "good for you" stuff tends to be placed where the highly motivated will search for their favorite healthy products anyway—no need to pay for premium shelf space when people will make a beeline for the object of their devotion. Tried-and-true brands that strike a balance are stocked somewhere in between. And brands introducing new products in a fiercely competitive market may pony up for premium space they wouldn't otherwise pay for.
Planograms enable retailers to take advantage of all their square footage, front to back, top to bottom. As you rotate products in, they enable you to test locations throughout the store to ensure new or seasonal items get the attention they deserve without negatively affecting other sales. When you're in the mood for a fresh layout, you can move aisles, furniture and shelving without disrupting the customer experience or staying late at night rearranging things again and again. Once you have your planogram solidified, you can create versions with collaborative "white spaces" that enable makers and brands to envision their products in your store using the services of a professional photo retoucher.
Whether you choose to engage a professional visual merchandising expert, learn your way around planogram software or simply put pen and scissors to paper with a scaled diagram of your space and your products, a planogram is an invaluable tool for ensuring your retail location performs at its peak.
Header Image Architectural Digest
About Ray Ko
Ray Ko has been creating effective visual merchandising and interior design strategies for retailers for more than 20 years. Today, he is the senior ecommerce manager for shopPOPdisplays, a leading designer and manufacturer of stock and custom acrylic product.
Never miss out on latest news in the retail industry on Facebook, LinkedIn or Instagram.